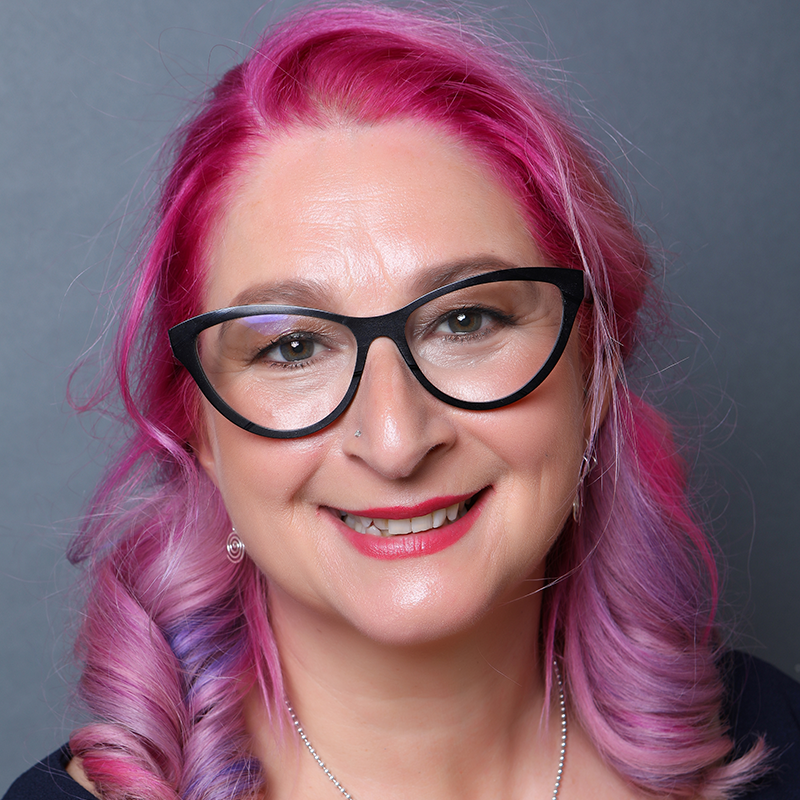 "Karen Emanuel, Entrepreneur, Mentor, Leader
Karen started out in the music business by booking bands and DJ-ing at Leeds University. In the late 80s, she took a job at Rough Trade Distribution, climbing the ladder in an overwhelmingly male-dominated sector by asking the right questions and taking every opportunity to learn the numbers side of the business.
In 1990, she used a redundancy pay-out to start Key Production which still specialises in the production and manufacture of CDs, DVDs, vinyl records and beautifully art-worked bespoke packaging for music and other industries.
Through organic growth and acquisitions, Key is a leader in its field, employing over 60 people at four offices in the UK and Europe.
Sustainability is a pillar of Key's ethos. Karen has made it a priority to continue to research the best practice and share knowledge in this area, placing her as an industry leader.
Karen is an advisor to Evolution Vinyl, part of the Vinyl Alliance, and on the advisory board of The Centre for Sustainable Design and Women in Vinyl. She has also contributed to the Impala vinyl pressing group and AIM Climate Action Group.
In 2007, whilst on holiday in Nicaragua, she saw a sign proclaiming "Island for Sale." Three years later sees her having built and opened www.jicaroisland.com – a luxury sustainable hotel created with Rainforest Alliance certificated wood.
Karen's awards include the NatWest Everywoman Award, Women in Music Roll of Honour and Great British Businesswoman.
In her "spare" time, Karen mentors students, talks and volunteers at schools and universities and helps the charity www.migrateart.com . Karen has also set up a CIC (Community Interest Company) called Moving the Needle(www.MTNnow.com) MTNnow is an educational initiative to ensure more women achieve life-long careers in the Music Industry.
"